The
La Colombe d'Or
 is a Hotel and Residencies development complex located in Houston, Texas. The request was to illustrate a map representative of the hotel grounds, its residencies, plus the surrounding areas, landmarks, institutions, monuments, and featured businesses.
The aesthetic chosen for the art is derived from the existing Colombe d'Or logo and brand identity, plus a few other notes and visual examples. The map is intended as a decorative piece and not as a real means of way-finding. All renderings of each site, the sizes and distances etc, are meant to be iconic representations only. This allowed for creative freedom that ads to the charm of the map.
Although the illustration of the map is not an accurate nor to scale rendering of the real sites and region, it's still possible to orient and inform the viewer of whats available in the general area.
An isolated rendering of the hotel grounds was requested to be printed on the reverse side of the map. This would give the viewer a closer and nuanced look at the hotel and its signature gardens and sculptures that decorate the area.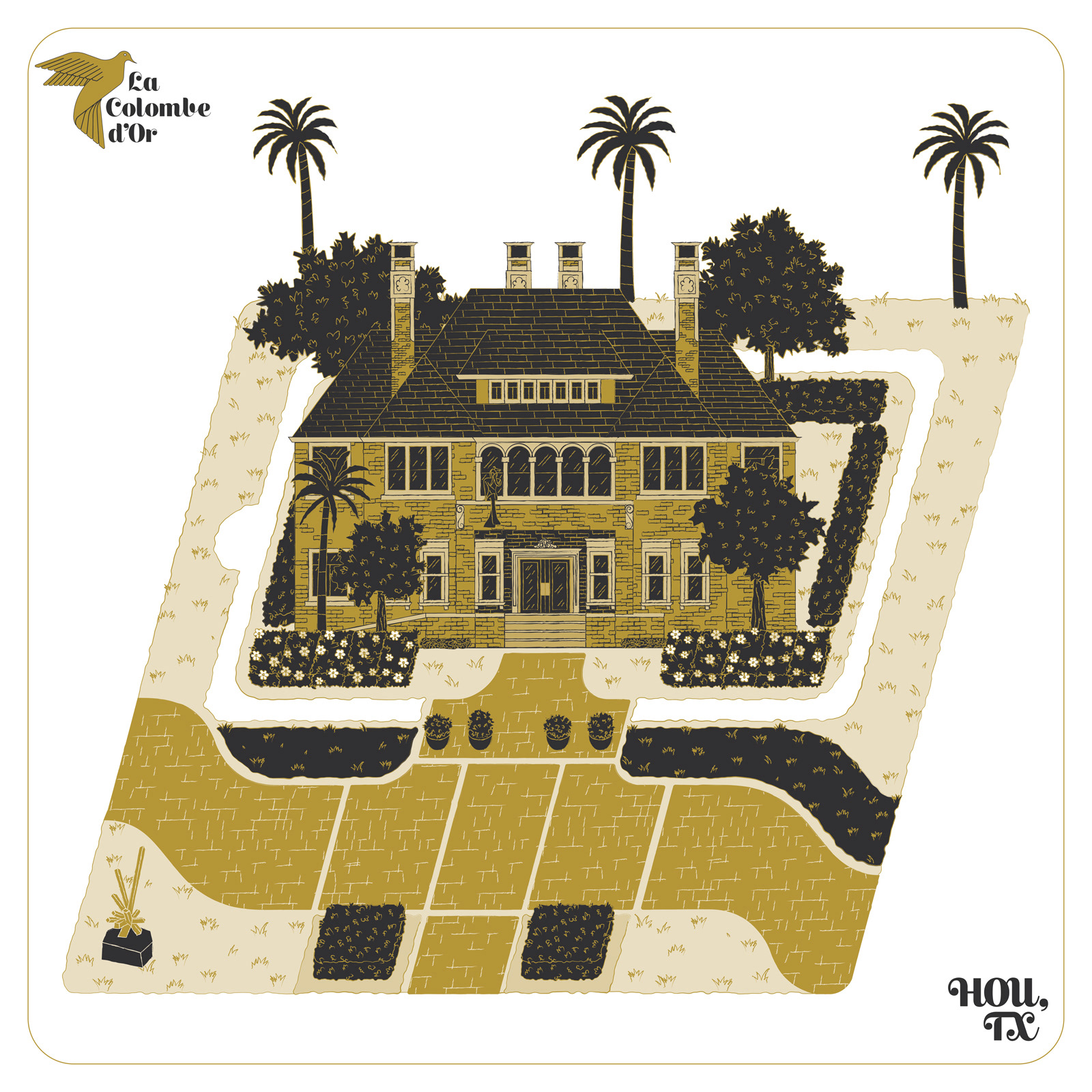 Halfway during the project I was surprised and blown away by the client. They had been expressing how pleased they where with the progress, so much that they had Hotel shaped cookies made.
Alternate color ways of the hotel grounds renderings where made available to print as postcards.